Reading Time:
3
minutes
Warner Bros. has delayed the release of "Wonder Woman 1984" once again, moving Patty Jenkins' sequel to December 25th, according to Variety.
Patty is an exceptional filmmaker and with Wonder Woman 1984 she has delivered an incredibly dynamic film that moviegoers of all ages around the world will absolutely love," Toby Emmerich, Warner Bros. chairman, told Variety. "We're very proud of the film and look forward to bringing it to audiences for the holidays."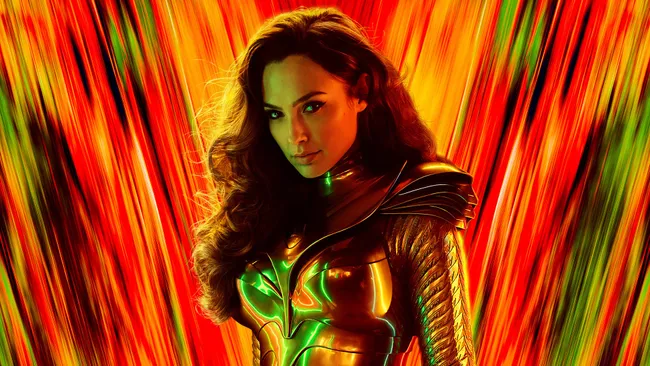 Director Patty Jenkins added, "First and foremost let me say how much Gal and I love all our devoted Wonder Woman fans around the world, and your excitement for 'WW84' couldn't make us happier or more eager for you to see the movie. Because I know how important it is to bring this movie to you on a big screen when all of us can share the experience together, I'm hoping you won't mind waiting just a little bit longer. With the new date on Christmas Day, we can't wait to spend the holidays with you!"[ref. variety]
It's indistinct if Wonder Woman 1984's postponement likewise influences the studio's transformation of Frank Herbert's Dune, coordinated by Denis Villeneuve. The film is scheduled to be delivered in December, as well, and Variety noticed that it's presently still on target to hit that date. All things considered, nothing is sure. Outstandingly, the main trailer for Dune appeared only several days prior. A date was excluded from the trailer; rather, it essentially stated, "Coming to theaters."
Wonder Woman 1984's delay comes just a couple of weeks after Warner Bros. returned to theaters with Christopher Nolan's Tenet. The film has grossed just over $152 million since it debuted two weeks ago internationally, hitting select theaters in the United States last week. Tenet landed in the United States over the Labor Day weekend, bringing in $20 million. Despite having its own major streaming platform in the form of HBO Max, Warner Bros. has committed to keeping its biggest films as theatrical releases. That's why Tenet received a staggered release instead of being made available on digital retailers.
Almost 70% of cinema halls in the U.S. have returned, yet significant business sectors like New York, Los Angeles, and San Francisco stay shut. Film industry experts propose that it's impulsive to deliver large planned motion pictures until those territories can invite benefactors. The principal "Miracle Woman," in 2017, gathered over $400 million in North America alone — and the continuation would battle to try and approach that figure without a portion of the nation's greatest business sectors in play.
Warner Bros. has discovered monstrous accomplishment over the special seasons with its DC properties. "Aquaman," which delivered in 2018, produced over $1 billion in the wake of hitting theaters around Christmastime. The expectation, excepting the second rush of Covid, is that auditoriums in New York and Los Angeles will have the option to open by at that point.